Members of Faculty
Master of Business Administration (MBA)
Programme co-ordinator : Dr. Johney Johnson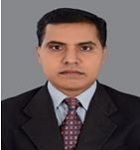 Professor (Marketing), BFSc, MBA, Ph.D, M Phil, PGDOR
Educational Qualifications: BFSc (Tamil Nadu Veterinary and Animal Sciences University), Chennai,MBA ( Pondicherry Central University);Ph. D (Kannur University); FDP (IIM- Kozhikode)M Phil (Madurai Kamaraj University PGDOR (Pondicherry Central University)
Training Undergone: IIM- Kozhikode, CDS- Trivandrum.
Academic Experience: 17 Years(Since 2002)

Department of Management Studies Kannur University (7 Years)
SMBS M G University (10 Years)

Industry Experience: 6 Years

Maxworth Orcherds India Limited (1 Year)
CEAT Tyres LTD (4.6 Years)
Reliance Petroleum ( 6 months)

Details Of Publication

Journal Publications – 43
Conference Proceedings- 21
Chapters in Edited books- 6
Books – 2
Ph.D Produced 6

Training Programmes Attended:

AICTE sponsored FDP on research methodology for teachers for teachers of Colleges & Universities
UGC sponsored Refresher course
UGC sponsored Refresher course for teachers of Colleges & Universities
UGC sponsored Orientation course for teachers of Colleges & Universities
UGC sponsored FDP on Hiring Skills
FDP on Teaching Management with games

Paper Presentations , Publications:                                                                                                           Presented Papers in National and International Conferences which includes IIM Calcutta, IIM Lucknow, IIM   Bangalore, IIT Delhi, WASET Bangkok, Thailand: GCSME- Kaula Lumpur, Malaysia.
CONTACT INFO
9447854270
Master of Commerce (M.com)
Programme co-ordinator : Dr . E. Sulaiman, Professor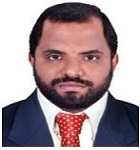 M.Com (Finance),  MBA (Marketing), UGC- JRF,   Ph.D.
Educational Qualifications: M.Com (Finance), MBA(Marketing),UGC- JRF, Ph.D
Specialization: Accounting, Finance and Taxation
Teaching Experience: 20 years (Since July 1997)
Research Experience:

Number of PhD Produced – 3 Nos,
Number of M. Phil Dissertations – 11 Nos
Research project – 1 Nos

Publications:

Books: 2 Nos; Research paper – 37 Nos
International Publication – 6 Nos
H-index: 2, Citations – 12

Paper presentations:

International conference – 12 Nos (one at Singapore)
National Conference – 14Nos
CONTACT INFO
9446173667
Bachelor of Business Administration(BBA)
Programme co-ordinator : Dr.Santhosh P Thampi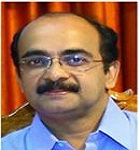 Professor
Ph.D in Management, M.Phil, M.B.A, MTM, B.Tech, DRTM (Rail Transport Management)
Educational Qualifications: Ph.D in Management, M.Phil, MBA, MTM, B.Tech(DRTM (Rail Transport Management)
Areas of Interest: Organisational Behaviour, Consumer Behaviour, Ecotourism destination management
Teaching and Research Experience: 21 Years
Details of Published Works

Papers in journals / Conference proceedings: 41
Chapter in Book : 5
Management learning materials for Universities,10

Workshop organised : 1
Round Table Discussion: 2
CONTACT INFO
9447101530
Bachelor of Travel and Tourism Management
Programme co-ordinator : Dr. Robinet Jacob MTA, MS (Psychotherapy & Counselling), PhD, IATA Standard and Consultant Courses.
He is the member of many academic bodies in many universities and has authored books titled "New Facets of Tourism Management", "Indian Tourism Products" , "Health Tourism and Ayurveda" and "Tourism Prospects of India – A national Perspective" during the previous years. He has contributed several research papers and articles to journals and in National and International conventions and conferences.
Mob: 91-9447238029
E-mail: robinetjacob@gmail.com,
Bachelor of Computer Applications (BCA)
Programme co-ordinator : Dr.Sajimon Abraham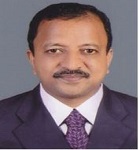 Assistant Professor,
MCA, M.Sc(Maths), MBA, Ph.D. (Computer Science)
Educational Qualifications: M.C.A, M.Sc(Maths), M.B.A, Ph.D(Computer Science)
Specialization: Spatio-Temporal Data Mining, Moving Object,Data Bases.
Teaching Experience: 25 Years.
Overseas Experience: Worked in Royal University of Bhutan under the Tech co-operation scheme of Colombo Plan through Ministry of External Affairs, Govt of India for three years.
Number of Publications: 28
Current Area of Research: Data Base and Data Mining,Data  Management,Web Click stream Analysis,Business Analytics
CONTACT INFO
9446224240
Master of Arts (English)
Associate Professor & Head:
9447179486
Bachelor of Arts ( Economics)
Programme co-ordinator : Dr. Jose J. Naduthotty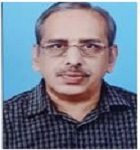 Date of Birth: 08/11/1955
Mailing Address: NADUTHOTTYIL, ARUVITHURA P.O, KOTTAYAM, KERALA PIN 686122
Employment History : Retired as Associate Professor, St. Dominic's College, Kanjirappally
Total teaching experience: 35 Years
Educational Qualifications: MA (Economics), PhD (Economics)
Area of Specialization: Development Economics, Macroeconomics, Environmental Economics.
Bachelor  of Commerce
Programme co-ordinator Dr. M George Sebastian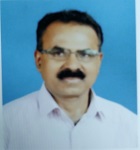 M.com, PhD.
Position held : Member, Senate, M G University;  Member UG  & PG Board of Studies, Commerce
Mobile Number : 9447567992
E-mail : georgemampuzha@gmail.com
Bachelor of Arts (English) 
Programme co-ordinator SREEKALA K S
EDUCATIONAL  QUALIFICATIONS:
1982         UNIVERSITY OF KERALA
MA, (English Lang&Lit.) – First Class
1987          SCHOOL OF COMMUNICATION AND MANAGEMENT STUDIES
PG Diploma in Public Relations and Journalism- Second Class
 1988               CIEFL,HYDERABAD 
PG Diploma In The Teaching of English-B Grade
2007           MAHATMA GANDHI UNIVERSITY 
M Phil (English Lang. and Lit.)_ A Minus                     
EXPERIENCE:
1989-2016                26 YEARS OF EXPERIENCE
Govt College Chitur,Govt College Kottayam, Govt.Victoria College Palakkad and Govt.Polytechnics at Kottayam and Adoor.
Retired as the Head of the Department Of English, Govt.College Kottayam.
ADDITIONAL  QUALIFICATIONS
 Actively involved in National and International seminars, related to relevent topics on Literture ,Gender,Nation,Culture,History ,etc.
Attended  the Refresher Courses for college teachers,conducted by M G University, University of Kerala and the Academjc Staff College, Thiruvanamthauram.
Associated with the work related to the Curriculum Revision of polytechnics, under the Department of Technical Education
Co-operated with the preparation of textbook for Bridge course in  Junior Technical Schools,under the Technical Education Department.
Performed various duties as Program Officer of National Service Scheme( Govt Polytechnic Kottayam),NCC Officer (Govt. College Chittur),Faculty In Charge Of Bhoomitrasena(Govt.Polytechnic Adoor) etc.